Principles of practice
Cooperation and long-term relationships are based on the following values:
ETHICS

CONFIDENTIALITY

EFFICIENCY

PROFESSIONALISM
I build long-term relationships with clients, candidates, colleagues and partners based on ethics and trust. Good, stable and open relationships help me achieve business success and build long-term partnerships that very often extend into business and personal friendships.
From the beginning of our collaboration, I try to build trust and act in a very ethical and discreet manner towards clients and candidates. I therefore take great care when working with business and personal information (GDPR).
Services provided
Executive
Search

Search for
senior executives

Direct
Search

Search for candidates
for hard-to-fill jobs

START-UP
Focused Search

Searching for candidates
for greenfield projects and/or
start-ups in special mode

Board Room
Advisory

Strategic consultancy for
top management and board members

HR
Consultancy

Full Employee Life
Cycle Consultancy

Interim
Management

External provision of management
resources and skills
Partnership
IC Talents International / Cornerstone Prague is the exclusive partner of the global company Cornerstone International Group in the Czech Republic. This partnership makes it possible to combine long-term experience and in-depth knowledge of the local business environment and market with the ability to deliver projects and assignments on a global scale.
The partnership with the Cornerstone International Group is not just an administrative grouping, but a community of active partners that make up one large family that help each other, providing support beyond a "mere" business partnership.
Thanks to its partnership with the Cornerstone International Group, IC Talents International / Cornerstone Prague is also a member of the Association of Executive Search Companies (AESC) and is strictly bound by their rules and ethical principles. This association has very few member companies on the local market, which allows us to enter difficult tenders and deliver on the largest and most complex projects.
The AESC, founded in 1959, is a global professional association for retained executive search and management consulting companies. Its Code of Ethics and Professional Practice Guidelines are recognized throughout the industry.
"Membership in the AESC is widely seen as the premier recognition of quality in our industry," said Simon Wan, Chairman of the Cornerstone International Group. "Our membership attests to the very high standards of our retained search services to clients."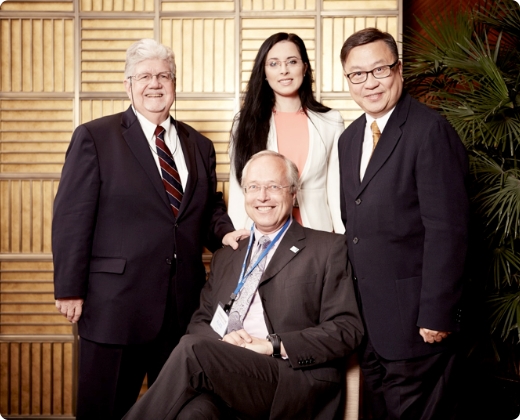 IC Talents is a member of the Cornerstone International Group